Orlando Criminal Defense Lawyers
Joshi Law Firm, PA is a highly skilled and decorated criminal law firm, serving our community with the highest integrity and honor! We pride ourselves on hard-hitting, passionate representation, fighting for our clients to preserve their rights, their families, and their freedom. With decades of combined experience, our zealous Florida criminal law team has a proven record of success and hundreds of satisfied clients. If you've been charged with a federal or state crime in Florida, you'll find the legal advocacy you need from the stellar Orlando criminal defense lawyers at the Joshi Law Firm, PA.
Celebrated Criminal Defense Lawyers With Decades of Experience
Criminal defense attorney Rajan Joshi graduated from the University of Florida College of Law in 2000, where he excelled. Before graduating with honors, Mr. Joshi demonstrated his academic excellence by earning the highly coveted Book Award in Criminal Procedure, awarded to the student with the highest grade. Mr. Joshi further proved his knowledge of the law by scoring among the top five highest scores on the bar exam for the entire State of Florida.
Joshi Law Firm, PA founding partner Rajan Joshi started his career as an Assistant State Attorney in Jacksonville, Florida where he developed his trial abilities during his four years there. Mr. Joshi was recognized for his performance by receiving the Jury Trial Award in 2003 for trying the most jury trials in the office. After his tenure at the State Attorney's office, Mr. Joshi worked for an AV Rated (top ranking) law firm in Jacksonville for two years and then moved back to Orlando and was soon hired at the prestigious Nejame Law firm. His legal talents were quickly recognized, and within his first year, he became a Partner with the firm. While at the firm for over eight years, Rajan Joshi handled many high-profile cases which received local and national media attention. In 2014, the National Trial Lawyers Association recognized Mr. Joshi as one of the Top 100 Trial Lawyers. Mr. Joshi has an Avvo rating of 10 and is ranked as a Superb Lawyer (Highest Rating). Based on the extremely positive testimonials from multiple clients, Mr. Joshi was awarded the Avvo Client's Choice Award in 2015.
Read More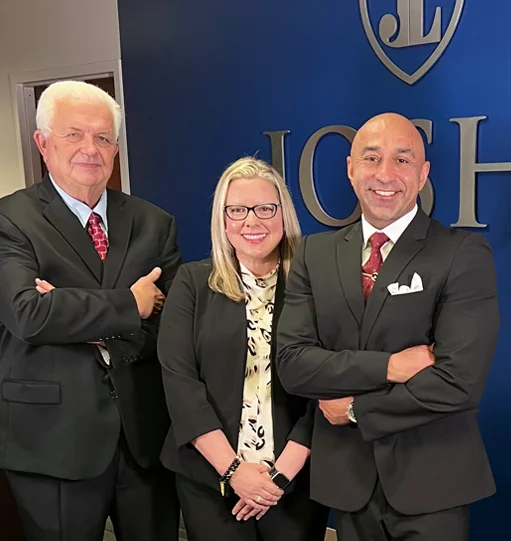 Highly-Skilled & Decorated Trial Law Firm, serving our community with the highest integrity and honor.
Mr. Joshi strongly believes that anyone charged by the State or the Federal Government needs an aggressive defense. He believes in the rights of criminal defendants and does everything he can to ensure his clients get the best defense possible, including by hiring the strongest staff and working with only the most qualified co-counsel. Joshi Law Firm, PA is truly HERE TO PROTECT YOU.
A Team of Passionate Criminal Defense Advocates
At Joshi Law Firm, PA we hold ourselves to the highest standard because we believe in the rights and freedoms of our clients. We have years of experience fighting cases all the way to trial, prevailing in a number of high-profile cases. We treat each case with the respect and dedication that our clients deserve. We have a proven track record of success because we truly care about each and every one of our clients.
Dedicated Service Defending Floridians Against All Types of Criminal Charges
Assault. Violent criminal charges such as assault can carry severe penalties. It's important that you get a seasoned legal advocate in your corner as soon as possible.
Battery. Assault and battery can be charged separately or against the same defendant. If you are facing battery charges, you need an experienced legal defense team on your side.
DUI and Driving Charges. Getting arrested for Driving Under the Influence (DUI) of alcohol or drugs can lead to difficult criminal and administrative troubles, but with an experienced legal team on your side, you can get your life back on track.
Drug Offenses. The service of a highly knowledgeable and aggressive law firm can help avoid the worst consequences of drug offense charges.
Domestic Violence. The State of Florida takes domestic violence charges very seriously. Whether you are accused of stalking, harassment, battery, child abuse, or any other form of domestic violence, the right legal defense can mean the difference between keeping or losing your freedom and your family.
Weapons Charges. Whether you are charged with unlawful possession of a firearm or carrying the wrong kind of weapon, weapons charges can lead to significant consequences without the help of a seasoned weapons crime defense lawyer.
Theft Crimes. Our law firm has successfully helped many clients who have unfortunately found themselves facing legal trouble, particularly with theft. We represent clients charged with burglary, robbery, trespass, grand theft, and all manner of theft crimes.
Sex Offenses. Sex offenses are among the most serious charges you can face in a Florida criminal court. If you are accused of any sex offense, we strongly advise you to seek the services of a qualified attorney immediately.
White-Collar Crimes. White-collar crimes are complex and require experienced, knowledgeable legal representation. Make sure you have a qualified legal team on your side that knows how to properly investigate, gather evidence, and defend against white-collar criminal charges.
Federal Crimes. Defending against federal charges requires understanding and experience in federal law. A seasoned federal criminal defense attorney can protect your rights and ensure that you do not fall through the cracks of the harsh federal criminal justice system.
Juvenile Crimes. A teenager's mistake should not ruin their entire life. A compassionate juvenile crime defense attorney can help protect you or your child from the lifelong consequences of a serious criminal record.
Call Today for Help After a Central Florida Arrest
The central Florida criminal defense legal team at the Joshi Law Firm, PA is ready to fight for you, your family, and your rights. Please contact our office for further inquiry or if you would like to set up a consultation. Call our Orlando criminal defense lawyers today at 407-661-1109 to find out how we can help protect your freedom and your future.
View Less