Joshi Law In The News
Videos
Founding partner Rajan Joshi discusses your rights if stopped for DUI
State Attorney Proposes Juvenile Justice Changes to Combat Youth Violence
Rajan Joshi on Behind The Law – Season 9 – Episode 20
Rajan Joshi on Behind The Law – Season 9 – Episode 19
Rajan Joshi on Behind The Law – Season 9 – Episode 18
Rajan Joshi on Behind The Law – Season 9 – Episode 17
Rajan Joshi on Behind The Law – Season 9 – Episode 16
Rajan Joshi on Behind The Law – Season 9 – Episode 15
Rajan Joshi on Behind The Law – Season 9 – Episode 14
Rajan Joshi on Behind The Law – Season 9 – Episode 13
Rajan Joshi on Behind The Law – Season 9 – Episode 12
Rajan Joshi on Behind The Law – Season 9 – Episode 11
Rajan Joshi on Behind The Law – Season 9 – Episode 3
Mr. Joshi on Behind The Law
Mr. Joshi on Behind The Law while recording at BUD 94.1 FM discussing criminal law and the Noor Salman trial.
Founding partner Rajan Joshi being interviewed by Dr. Phil
Commissioner's call could cost her $10,000
News 6 looks at jury selection in the Noor Salman trial
News 6 talks Day 2 of jury selection in Noor Salman trial
Orlando doctor accused of Medicaid fraud to pay over $500k for new vaccines
Orlando doctor accused of giving partial vaccines reaches plea deal
Attorneys: Timeline clears ex-finance in missing-mom case
Attorneys Rajan Joshi and Mark NeJame, who represented Dale Smith, discuss why their client should not be considered a suspect in the disappearance of Michelle Parker.
Zimmerman Jury Selection Process – Some Reasons for Dismissal
Orlando criminal defense attorney Rajan Joshi comments on the progress of the jury selection process and talks about some of the reasons why a potential juror may be dismissed.
Joshi Law Firm, PA – In Action
Mr. Rajan Joshi defends a client in court.
Florida Federal Defense Attorney – No Jail Time for Doctor Accused of Hiring Hitman
Mr. Joshi comments on a Lake County doctor who will see no jail time after the case was pleaded down from solicitation to commit murder to criminal mischief.
Photo Gallery
Dr. Phil
Founding partner Rajan Joshi being interviewed by Dr. Phil regarding a high profile case he led.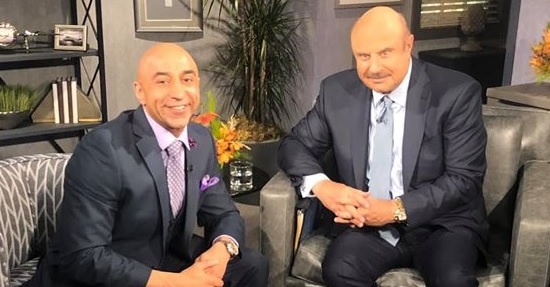 CNN HLN – Real Life Nightmare
Criminal defense attorney Rajan Joshi discussing the Michelle Parker disappearance on the CNN HLN series Real Life Nightmare.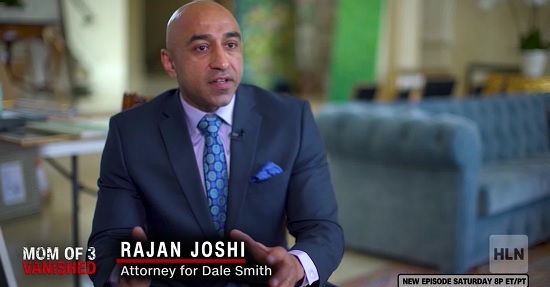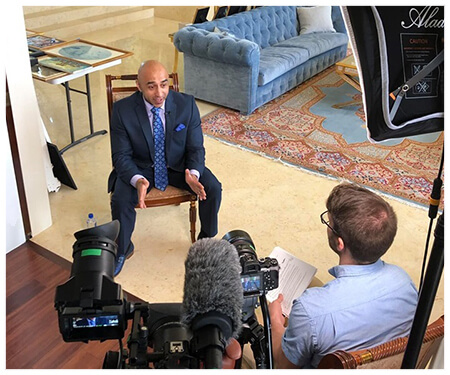 News Articles
Rajan Joshi Featured on WCOC 2023 Magazine (Windermere Chamber of Commerce)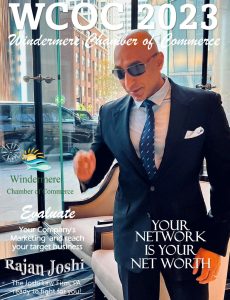 ---
Orlando doctor reaches plea deal by providing new vaccines.
Attorney Rajan Joshi of the Joshi Law Firm, PA discussing how his firm helped his client make sure
that all her patients are safe and properly treated… Read More on WESH 2
This Attorney Inspires In The Courtroom and Outside It
Attorney Rajan Joshi was interviewed by ForeverFit regarding his healthy lifestyle and the quest to be his fittest self. Read More on ForeverFit.
Orlando doctor accused of giving partial vaccines reaches plea deal
Dr. Ishrat Sohail pleads no contest to organized fraud… Read More on WKMG
No Jail Time For Doctor Accused Of Hiring Hitman
WFTV learned on Tuesday that a doctor arrested accused of trying to hire a hitman… Read More on WFTV
'Grandparents Rights' Bill Draws Florida Lawmakers' Support
It's been more than three years now since Yvonne Stewart has seen her daughter… Read More on News 13
Secret Plea Deal May Give Pill-Mill Doctor Just 6 Months In Work Release
Doctor Riyaz Jummani's two Orlando pain clinics were among the worst pill mills… Read More on Orlando Sentinel
Christy Martin, Boxer, Takes Another Shot
Mr. Martin has pleaded not guilty to charges of attempted first-degree murder… Read More on NY Times
Former Windermere Chief Daniel Saylor Takes Plea Deal, Could Face 20 Years
Daniel Saylor accepted a plea deal Friday that could land him in prison for… Read More on Orlando Sentinel
New Detailed Dress Code Issued for Osceola County Courthouse Workers
Cortner said the new dress code addresses past problems, but attorney Rajan Joshi… Read More on News 13
Disgraced Former Windermere Police Chief Gets 1 Year
Disgraced former Windermere Police Chief Daniel Saylor was sentenced… Read More on Orlando Sentinel