A Comprehensive Guide to Florida's Anti Street Racing Law (Criminal Charges)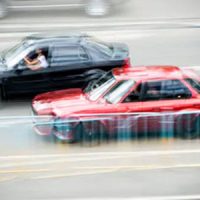 In recent years, street racing has been reported as a rising phenomenon in Florida. Indeed, there have been several highly publicized incidents in the Orlando area. You may be wondering: Is street racing a criminal offense? The answer is "yes"—not only does Florida have a specific street racing statute, but a driver could face other additional criminal charges based on the specific circumstances. Here, our Orlando criminal defense attorney highlights the most important things that drivers need to understand about street racing criminal charges in Florida.
Florida has a Specific Criminal Statute that Bars Street Racing 
Street racing is a serious criminal offense in the Orlando area. Unlike many other states, Florida has a dedicated anti-street racing statute. Under Florida Statutes § 316.191, you can be charged with the crime of illegal street racing. It is a first degree misdemeanor offense that can carry significant penalties, including jail time.
Understanding the Definition of Street Racing Under Florida Statutes § 316.191 
How is street racing actually defined in Florida? Under Florida Statutes § 316.191, a driver can be arrested for and charged with street racing if the all of the following elements are met:
They operate a motor vehicle;
In a competition to outgain, outdistance, outrun, or otherwise defeat others; and
They use public roads in Florida.
Street racing can take many different forms. It could be two vehicles racing together, side-by-side. It could also be two vehicles racing separately in a "timed" event. Competition is the key element.
 The Penalties for Criminal Street Racing in Florida 
As stated previously, street racing is a first degree misdemeanor criminal offense in Florida. The penalties for illegal street racing can be significant. For a first offense street racing offense, a driver could face the following criminal penalties:
A fine of up to $1,000;
A one-year revocation of their license; and
A maximum of 12 months in jail.
Notably, law enforcement will sometimes try to take action to impound a vehicle that was used as part of street racing.
 A Driver Could Face Additional Charges Based on Circumstances 
Street racing can also lead to other types of criminal charges in Florida. Beyond the standard penalties associated with street racing itself as a stand-alone criminal act, a driver could be slapped with additional criminal charges based on their specific situation. For instance, if someone is injured due to the street racing incident, the driver might also face charges of reckless endangerment or even vehicular manslaughter in the event of a fatality.
 Contact Our Orlando Street Racing Defense Attorney Today
At Joshi Law Firm, PA, our Orlando criminal defense lawyer is committed to fighting for justice for our clients. If you or your loved one was arrested and charged with a street racing offense, we are here as a legal resource. Get in touch with us via a phone call or contact us online to set up your fully private initial appointment. With an office in Orlando, our criminal defense firm serves communities all across Central Florida, including in Orange County, Osceola County, and beyond.
Source:
leg.state.fl.us/statutes/index.cfm?App_mode=Display_Statute&URL=0300-0399/0316/Sections/0316.191.html