Asset Seizure In Florida: When Law Enforcement Can Seize Your Property, And What You Can Do To Get It Back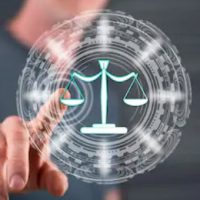 Civil asset forfeiture in criminal cases occurs when law enforcement seizes property that was allegedly used to conduct criminal activity. The most common example would be a vehicle that was confiscated after a drug arrest. While the defendant's criminal case is pending, law enforcement could hold on to the vehicle and file a claim for forfeiture in the county's civil courts. Ultimately, the car could be forfeited and transferred to the law enforcement agency that applied for the claim.
This might seem surprising to some, but both Federal and State agencies have legal authority to start this process without your permission. Under the Florida Contraband Forfeiture Act, the State can seize "any personal property" – including any type of vehicle, boat, machine, etc. – if they can demonstrate a "nexus" between the item seized and illegal activity. This applies not only to drug sales but to other felonies including fraud, illegal gambling, sexual abuse, and other serious crimes. The property can only be seized pursuant to the Florida Contraband Forfeiture Act if the owner is arrested for a crime that forms a basis to believe that the property is contraband, or if certain permitted exceptions apply.
Once property is seized, law enforcement agencies have 10 business days under Florida law to apply for a court order determining that probable cause exists to seize and keep control of the property. From that point, defendants and property owners are entitled to an adversarial preliminary hearing regarding whether the property was used in the commission of a crime. If evidence does not provide probable cause to support law enforcement's claim, the seized property must be released within 5 days.
While local law enforcement agencies are not required to report overall totals, thousands of seizures valued over $68 million are estimated to occur across Florida each year. Most seizures involve confiscations of cash and vehicles related to an arrest.
If assets or property were seized pursuant to a Federal investigation, Federal law applies and the standards for review and return of property are somewhat more complex (and friendlier to government agencies). Federal forfeitures can involve administrative hearings regarding the property, or the asset issue can be made part of the criminal case – where a conviction means forfeiture of the asset.
What to Do When Your Assets Have Been Seized as Potential Contraband
Defendants have important rights in asset forfeiture cases, particularly under Florida law. At the trial stage, local law enforcement agencies bear a high burden – beyond a reasonable doubt – of showing your property was connected to criminal activity before it can be transferred to the State. If they seized cash or financial accounts, for example, they must show those were ill-gotten gains from criminal acts, and not unrelated income. In vehicle cases, they need to show that the car was used to transport contraband, or used to commit a specific crime.
In addition to this burden of proof, law enforcement must meet specific deadlines and notice requirements to property owners, from the day that an item was seized. Failure to comply with deadlines or properly notify a property owner of seizure can be grounds for a return of the claimed asset.
Wherever you are in the process, you will want to consult with an experienced Orlando, Florida criminal defense attorney that can review all issues at hand. An attorney with practice in these matters can notice any procedural steps that were missed, or attack claims that your property was used in connection to a crime. Millions of dollars worth of property goes to the State of Florida and the Federal Government each year, sometimes because a defendant failed to contest the claim, or did not know their legal rights.
Our Attorneys at Joshi Law, PA, Can Fight For Your Property Rights in Asset Forfeiture Cases
The Orlando criminal attorneys at Joshi Law Firm, PA, will diligently review your case and any property confiscated by law enforcement. From there we can make sure that the legal and administrative privileges you are entitled to are observed by law enforcement and the court system. Contact us today for help.
Source:
leg.state.fl.us/statutes/index.cfm?App_mode=Display_Statute&URL=0900-0999/0932/Sections/0932.701.html