How Does A Child In A Car Change The Penalties Of A DUI Conviction In Florida?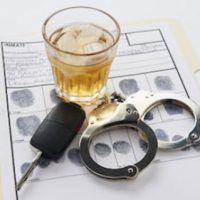 The best advice when you have had a few too many adult beverages is to play it safe and call a ride. Refraining from drinking and driving keeps you and others near you safe. Plus, you will not have to worry about the legal consequences of a driving under the influence (DUI) arrest. A conviction of a DUI in Florida can come with serious repercussions. Fines, jail time, community service hours, and more can all be included in punishment.
There are considerable ramifications if you are convicted of a DUI. Not only will the legal penalties be harsh, but you may lose your job or other opportunities to prosper, your relationships with loved ones can be strained, and you will be stuck with a tarnished record following you around. It is critical that you have skilled legal representation after a DUI arrest in Florida to help you secure the best possible outcome. This is specifically true when there is another complicating factor in your case, such as having a child in your car at the time of your arrest.
The Orlando DUI defense attorneys at Joshi Law Firm, PA, are here for you and ready to provide you with sound criminal defense services. A DUI arrest can be overwhelming and cause significant internal stress. Let the talented legal team at Joshi Law Firm, PA, help ease your anxiety and fight on your behalf to overcome your charges.
Evaluate DUI Penalties
In the aftermath of a first conviction of a DUI in Florida, fines will range from $500-1,000, and you may be sentenced to as long as six months of imprisonment. Additionally, your vehicle will be impounded, you will have your license revoked, and you will have to take time to go to DUI school. That is not all. You will also have to complete many hours of community service and attend a victim impact panel. Plus, once you get your license and car back, expect to be paying much higher insurance rates since you are now a risky driver. The negative impacts on your life if you are convicted of a DUI are far-reaching.
Now, if you are arrested for a DUI with a child in your car, these penalties are elevated substantially. The endangerment of a child is something that the Sunshine State takes seriously. When a minor, or an individual that is under the age of 18, is in your car at the time of your arrest, then this will be a factor that will enhance your punishment.
A first DUI arrest with a minor in the vehicle will result in higher fines. Fines will be at least $1,000 and can be assessed up to $2,000. The length of time you may have to spend in jail also increases. You could be sentenced to as long as nine months in jail. Subsequent DUI arrests and convictions with a child in the vehicle come with progressively higher fines and more jail time.
Speak to a DUI Defense Attorney in Florida Today
It is critical to protect yourself after you are arrested for a DUI. Due to the severe outcomes of a conviction, you should not wait to reach out to a DUI attorney.
The Orlando DUI defense lawyers at Joshi Law Firm, PA, can evaluate your case and determine the best path forward. Call today to schedule a free consultation at (407) 661-1109.
Source:
flhsmv.gov/driver-licenses-id-cards/education-courses/dui-and-iid/florida-dui-administrative-suspension-laws/