How Fleeing the Scene of a Traffic Accident Can Get You 30 Years in Prison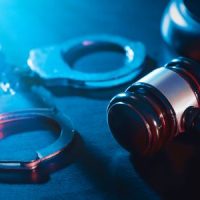 Some people panic when they are involved in a traffic accident and flee the scene. Oftentimes, the driver fears they may be cited by the police for an infraction such as DUI or driving with a suspended license. Or perhaps they did not realize someone might have been seriously injured in the collision and figured it was "no big deal" that they failed to stop and make sure everyone was okay.
The problem with such thinking is that it can land a driver in serious trouble. Under Florida law, all drivers have a duty to stop and render aid when they are involved in a crash where someone has been injured. Failure to do so–i.e., leaving the scene of the accident without stopping–is a criminal offense.
Florida Appeals Court Orders New Sentencing Hearing for Teenage Defendant
Indeed, it is a first-degree felony in Florida if a driver fails to stop and render aid following an accident where someone is killed. By law, a conviction on this charge carries a mandatory minimum sentence of 4 years in jail, which can be extended to upwards of 30 years depending on the facts of a case.
A recent decision from the Florida Second District Court of Appeal, Wyrich v. State, offers a case in point. The defendant in this case was driving home from work on his motorcycle. He was speeding, and while crossing a solid double line in an attempt to pass another vehicle, he struck and killed a seven-year-old child.
The defendant did not stop at the scene. He fled. But he turned himself in to the police the next day. Prosecutors charged him with the first-degree felony described above. The defendant, who was 19 years old, pleaded guilty and asked to be sentenced as a "youthful offender." This would mean a sentence of just six months in jail followed by five-and-a-half years probation and mental health counseling.
Prosecutors opposed this request and insisted the defendant serve the mandatory minimum four years in prison. A presentence investigation (PSI) report prepared for the court noted that at the time of the fatal accident, the defendant had recently received a sentence of 24 months probation in an unrelated drug case. The state also submitted a police report implicating the defendant in a shooting incident for which he was never formally charged.
The judge ultimately chose not to sentence the defendant as a youthful offender and sentenced him to 15 years in prison with a minimum mandatory term of 4 years.
On appeal, the Second District said the defendant was entitled to a new sentencing hearing. The trial judge improperly considered the uncharged criminal conduct in determining the original sentence. The appellate court explained that while a court may consider a defendant's past criminal record when fashioning a sentence, it cannot consider uncharged crimes or any "subsequent arrest or charge."
Contact the Joshi Law Firm Today
If you are ever involved in an accident where you are afraid you may be charged with a crime, the important thing to remember is not to panic or attempt to flee. Instead, remember that you have the right to remain silent and to engage the services of an experienced Orlando criminal defense attorney. Contact the Joshi Law Firm, P.A., today to schedule a free consultation.
Source:
scholar.google.com/scholar_case?case=17466568583327486571