What To Know About Florida's Dog Laws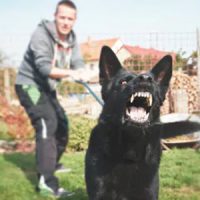 Dogs are lovable companions to millions of Floridians, but sometimes they aren't always so friendly to strangers. Dogs will occasionally bite for any number of reasons – they may feel provoked, spooked, or protective over a person or property. When they do attack, serious injuries can occur to innocent people. In these situations, the injured person has certain legal rights and law enforcement may be eager to cite or prosecute the dog's owner.
Florida does not have a statewide dog leash law, instead leaving that to local and county governments to impose their own restrictions. In Orange County, a dog owner may not allow their dog to run "at large, on any public property, or off the premises of the owner". Owners can be warned or issued citations under Orange County's code on dogs without leashes.
If the situation escalates and a dog bites another dog or person, the owner can be subject to more serious penalties. Florida Statutes Sec. 767.04 holds dog owners liable for any damage caused when their dog bites someone either on public land, private property, or even the owner's private property. This is a "strict liability" law, meaning that the dog's owner can be held responsible even if the dog had never attacked before and had no aggressive tendencies. If the dog bite occurred, there is usually some liability on the part of the owner.
Defenses in a dog bite case can be limited depending on the circumstances. However, there are some exceptions to the strict liability law. For example, if a person is trespassing on private property and is bitten by the property owner's dog, that could reduce or eliminate the property owner's legal liability.
Under Florida's Dangerous Dog Statute, penalties under Florida Statutes Sec. 767.13 can include first degree misdemeanor charges, along with potential fines and jail time. That happens when a dog that has been declared dangerous bites another person or pet without provocation.
When to Call an Attorney About Violations of Dog Restraint Laws or Dog Bite Laws in Florida
Violations of dog ordinances and laws are taken seriously by local law enforcement in the Orlando area. Dog owners can be ticketed, fined, and even charged with misdemeanor crimes if their dog runs loose or bites another person or pet. Even worse, in some cases, a person's dog can be impounded and euthanized under some circumstances. Even if you have been cited or charged, you might have a reasonable explanation for the alleged offense. Further, you may need to take extra measures to bring your dog safely back home from a shelter where it has been held.
The Orlando Criminal Defense Attorneys at Joshi Law Firm, PA Can Help If You Have Been Charged With Violating a Dog Ordinance or Law in Florida
Our Orlando criminal defense lawyers Joshi Law Firm will take the time to gather the facts of your case and help guide you toward a fair resolution of the incident. To discuss any questions you may have, contact our legal team by completing our online case questionnaire or calling our office today at 407-661-1109.
Source:
library.municode.com/fl/orange_county/codes/code_of_ordinances?nodeId=PTIIORCOCO_CH5AN_ARTIINGE