Your Guide to Field Sobriety Tests (Field Sobriety Exercises) and DUI Charges in Florida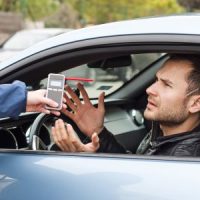 Were you stopped for a possible DUI in Orlando or elsewhere in the region? If so, you may be asked to perform a field sobriety test. In Florida, field sobriety tests are also often referred to as field sobriety exercises. It is imperative that you understand your rights and responsibilities. Here, our Orlando DUI defense lawyer provides an in-depth guide to field sobriety exercises in Florida.
A Field Sobriety Exercise is Not Mandatory in Florida (You Have Right to Refusal)
 In Florida, drivers are under no legal obligation to participate in a field sobriety exercise when prompted by law enforcement. Contrary to popular belief, these tests are not mandatory. A driver has the right to politely decline taking the test. Unlike a chemical DUI test such as a breathalyzer or blood test, there is no implied consent law for field sobriety exercises in Florida. You will not face an administrative suspension for your license simply because you decline to take a field sobriety test.
 Field Sobriety Tests are Not Sufficiently Reliable (High Rate of Error) 
What is the problem with field sobriety exercises? There are serious questions about their reliability. The National Highway Traffic Safety Administration (NHTSA) cites data showing error rates between 20 percent and 40 percent. All of the three main field sobriety tests in Florida— the Horizontal Gaze Nystagmus (HGN), the Walk-and-Turn, and the One-Leg Stand tests—are subject to a relatively high rate of errors.
You Could Be Arrested Based (in Part) On a Failed Field Sobriety Exercise 
A failed field sobriety exercise can serve as one of the factors leading to an arrest in Florida. While these exercises are designed to gauge a driver's physical and cognitive function, they can be subjective in nature. To be clear, you could still be arrested and charged with a DUI in Orlando even if you decline to take a field sobriety test. Other evidence can be used to make a case as well, including the officer's observations.
Drivers Can Defend Themselves Against DUI Charges (Challenge Field Sobriety Test) 
If arrested and charged with a DUI based on a field sobriety exercise, drivers have the right to defend themselves in court. One of the defenses can be challenging the validity of the field sobriety test. Some potential grounds upon which you can challenge a test include:
The validity of the administration of the test;
The training of the police officer, or lack thereof;
External factors, such as poor weather or uneven pavement; and
Individual factors, including physical impairments.
Contact Our Orlando DUI Defense Attorney Today
At Joshi Law Firm, PA, our Orlando drunk driving defense lawyer is standing by, ready to fight aggressively to protect your best interests. If you have any questions about field sobriety tests and DUI charges, our legal team can help. Contact us right away to arrange your confidential initial legal consultation. From our Orlando office, we defend DUI charges in all of Central Florida, including Apopka, Sanford, St. Cloud, Kissimmee, Altamonte Springs, and Lake Mary.
Source:
nhtsa.gov/sites/nhtsa.gov/files/documents/sfst_ig_refresher_manual.pdf