Criminal Defense For College Students – What To Consider If You Or A Family Member Has Been Charged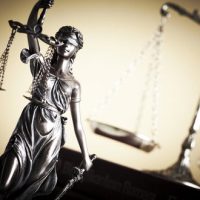 College at any school in the Orlando area is a time for learning, personal growth, and socialization. With this phase also comes the risk of mistakes that can be charged as criminal offenses. This is an ongoing concern for students at the University of Central Florida, Florida Tech, and other area colleges.
The most common legal charges college students may face involve:
Underage Possession of Alcohol
Disorderly Conduct
Drunk Driving (DUI)
Marijuana Possession
Assault
Sexual Battery
In addition to the costs, fines, and potential jail terms involved with these criminal charges, college students can face a number of other consequences. Repercussions can affect a student's financial aid, campus housing, scholarships, and even lead to academic suspension or expulsion. In some cases, the long term implications for a student's academic career and professional standing can be more damaging than a court's punishment itself. These are high prices to pay for a youthful mistake or simple error in judgment, in some cases.
Legal Options and Defense Strategies in College Student Defense Cases
The immediate and long-term ramifications of a criminal charge must be taken seriously. A college student accused of even a minor crime – or the parent of an accused student – should contact a well-qualified Florida attorney as soon as possible in these situations.
A skilled Orlando-area criminal defense attorney will examine the entirety of the alleged incident, the individual facts involved, and all evidence offered by the prosecution from the earliest stages of a case. Based on these circumstances, your defense attorney will develop a strategy that advances your best overall interests.
For example, a drug possession charge requires the prosecution to show certain elements such as knowledge and control of the contraband. An attorney that has dealt with hundreds of these cases can quickly assess the risk of conviction or likelihood of dismissal.
In alcohol-related cases, lack of evidence regarding intoxication is often the most effective defense. Even if the defendant submitted to a breathalyzer, those tests are far from perfect and the results can be challenged. A defense attorney will also challenge the manner in which a breathalyzer or other alleged evidence of intoxication was obtained.
Whether a case goes to trial, gets settled, or is dismissed depends partly on the weight of the evidence and the defendant's strategy. During the plea negotiation phase, proper legal guidance is critical to avoid an unnecessary admission of guilt with long-lasting consequences.
Deferred adjudication probation under Florida law is often available for certain offenses. This approach may involve some type of probation but can be beneficial to those seeking to keep a conviction on their record as the case is normally dismissed once certain conditions have been satisfied. This can help in the future with job applications, housing applications, firearm permits, and other situations in which a criminal conviction can be a problem.
In addition to the courtroom issues, students charged with crimes can face disciplinary proceedings at their school. These proceedings vary depending on the school's policies and procedures, but can resemble a "quasi-legal" courtroom hearing in some situations. Our attorneys can prepare you for an administrative hearing or reach out to the academic officials involved in advance of a hearing when that may be helpful.
A Highly Experienced Orlando Defense Attorney Can Help College Students Fight Charges Against Them 
For most college students, any type of criminal charge may be their first encounter with the legal system. It is easy for young people to get swept up in a criminal proceeding, between savvy prosecutors and overwhelmed public defenders that may rush into a plea deal.
Because conviction on even a seemingly minor charge can have years-long personal, academic, and financial consequences, students – and their parents – must weigh their legal options carefully and prepare a vigorous defense. 
At Joshi Law Firm, PA, we understand the serious penalties – criminal and otherwise – that college students face when charged with offenses ranging from a misdemeanor to a felony. We also know what the prosecution must be able to prove in a wide variety of charges that college students face. Reach out to our Orlando criminal lawyers today for help.
Resource:
leg.state.fl.us/statutes/index.cfm?App_mode=Display_Statute&URL=0900-0999/0948/Sections/0948.01.html