Does Mental Health Affect The Outcome Of Criminal Sentences?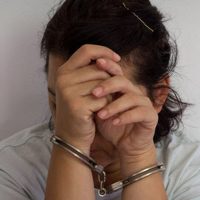 Open discussions about mental health issues and conditions are becoming less taboo and more mainstream. This may be a good thing as it could give individuals that are struggling with certain diseases the courage to talk to a professional and ask for help. Concerning mental health and criminal behavior, simply because a person has a mental health illness does not mean they will engage in illegal activity.
However, there are some individuals who will commit crimes while also having a mental illness. And, while society is becoming more understanding about individual mental health when it comes to criminality, there still remains some amount of stereotyping. Mainly, a person with a mental health condition who is accused of a crime is a much greater threat to society than a person accused who does not have a mental health condition. In the criminal justice system, this is never more clear when we see that individuals with a mental health condition who commit the same crimes as those who do not have one have a higher likelihood of being sentenced to prison.
If you were accused of a crime, a strong defense gives you the best possible chance of securing the most favorable outcomes. To accomplish this, working with an experienced and seasoned professional is essential. The Orlando criminal defense attorneys at Joshi Law Firm, PA, are dedicated to providing the highest quality criminal defense services to individuals accused of both federal and state crimes.
Will Criminal Penalties Be More Severe for Those with a History of Mental Health Issues? 
Some people believe that a mental health issue is an "ace in the hole" with respect to getting a lighter criminal penalty. But that is not necessarily so, and there are many instances where a mental health condition could be a serious detriment to one's defense and the severity of their punishment.
There is no hardened rule to say that one's mental health will always impact the penalties faced with respect to a criminal conviction. That being said, researchers are looking into this specific question. One study relating mental illness as a risk factor for prison time as a punishment concluded that those convicted of misdemeanors with a history of serious mental illness were overrepresented in the incarcerated population. In fact, those who were convicted of a misdemeanor crime had a more than 50% chance they would serve prison time over others convicted of the same crime who did not have a history of mental health issues.
Call a Florida Criminal Defense Attorney Today 
If you suffer from a mental health condition, this is nothing to be ashamed of, and you should not be afraid to get the help you need to improve your situation and quality of life.
Your mental health condition may or may not play a part in your case if you are accused of a crime. A Florida criminal defense attorney at Joshi Law Firm, PA, will know how to help you mount a vigorous defense regardless of your mental health condition. Call Joshi Law Firm, PA, today to schedule a free initial consultation at (407) 661-1109.
Source:
ps.psychiatryonline.org/doi/full/10.1176/appi.ps.201800425#T3