Adolescents Can Be Sentenced To Life In Prison For Murder In Florida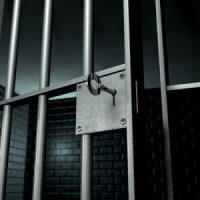 The definition of murder in Florida is the illegal act of taking another person's life. Murder can either be premeditated, meaning it was planned, or it can be unintentional. When breaking down a murder charge in Florida, several factors will be evaluated. Some include the details of the event if there was intent and why the intent existed, the age of the individual, and potentially their criminal history.
Usually, when it comes to young people, minors under the age of 18, the age factor is a significant consideration. This is because it can be said that the mind is not yet mature enough to understand the consequences, reality, and full impact of one's actions. But when it comes to violent crimes like murder with intent, age may not necessarily keep a child from spending the rest of their life in prison.
If you were arrested for a violent crime in Florida or your child has been arrested, it is best not to wait to speak to a criminal defense attorney. The sooner you talk to an attorney, the more quickly you can learn of your options and have the protection of a legal professional with you as you work your way through the complicated and often overwhelming criminal justice system.
The Orlando murder and manslaughter lawyers at Joshi Law Firm, PA, are ready and prepared to meet with you and help you with your criminal predicament.
Children Can Be Charged with Murder in Florida and Spend the Rest of Their Lives in Prison
 Florida homicide laws are strict. When one unlawfully and criminally takes another person's life, age will not always be a factor that protects against the harshest penalties.
Take, for example, the case of Aiden Fucci. The teenager was accused and then convicted of killing Tristyn Baily. At the time of the murder, which took place in 2021, Tristyn was only 13 years old. Aiden was also a minor and only a year older than Baily, at 14 years old.
According to reports, Aiden stabbed Tristyn to death. During the violent event, it was noted that Trystin was conscious of what was happening to her and actively tried to defend herself against the attack. Her death was described as one that was not only horrifying but incredibly painful.
While Aiden's age was considered when determining his sentence, the judge cited that Aiden's actions were "highly premeditated." As a result, he was entirely responsible for causing Trystin's death. Aiden was sentenced to life in prison but may have a review at the 25-year mark.
Speak to a Florida Criminal Defense Attorney Today
 Being a minor will not prevent a life sentence in the Sunshine State in certain circumstances. When a violent crime like murder is charged, and a conviction happens, especially when premeditation is shown, then the most strict penalties are likely to apply.
The Orlando criminal defense lawyers at Joshi Law Firm, PA, can help you if you are facing serious criminal charges. Call Joshi Law Firm, PA, today at (407) 661-1109 to have your case reviewed and to learn more about what defense strategies could work to help you achieve the most optimal results.
Source:
leg.state.fl.us/statutes/index.cfm?App_mode=Display_Statute&URL=0700-0799/0782/Sections/0782.04.html