How Florida's Three Strikes Law Works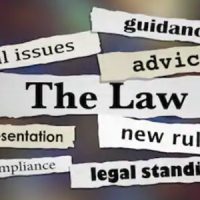 There are criminal punishments to dissuade people from committing crimes, and then there are specific laws that are aimed at individuals who perpetually wind up in the criminal justice system. In Florida, there is a Three Strikes Law that applies to both repeat offenders of violent felonies and individuals who routinely commit felony traffic violations.
Suppose you have more than one violent felony conviction or felony traffic violation in your past, and you are arrested again. In that case, the punishments can be substantial due to your history and the application of the Three Strikes Law. It is critically important that you have an aggressive, knowledgeable, and seasoned legal professional representing you and helping you through your situation.
After an arrest, you are welcome to reach out to the Orlando criminal defense lawyers at Joshi Law Firm, PA, for assistance and support.
Understanding Florida's Three Strike Laws 
Both violent felonies and felony traffic violations are covered under Florida's Three Strikes Law.
Violent Felony Convictions 
Individuals that have been convicted of two violent felonies in their past are subject to strict and harsh penalties with mandatory minimum sentencing upon conviction a third time of a violent felony. Here, it is possible that regardless of the crime in question, a third offense and conviction could result in life behind bars.
Some examples of violent felonies that fall under the law and are subject to enhanced penalties include murder, aggravated child abuse, rape, and kidnapping.
Felony Traffic Violations 
Driving under the influence, evading law enforcement, and driving on a suspended license are felony traffic violations. Upon a third arrest and conviction of a felony driving offense, your license will be taken away from you for five years.
Whether you have one arrest and conviction or more than one, it is best not to leave your fate to the powers that be when you can have legal counsel on your side fighting to help you overcome your situation. Working with an experienced attorney improves your chances of obtaining more desirable results. For instance, your attorney may be able to have your charges dropped or reduced so that you are not subject to the most strict penalties under the law.
There are several defense strategies that may apply to your case. Perhaps law enforcement did not follow particular protocols during your arrest. Or, maybe it can be shown that the evidence indicating you were intoxicated while driving is invalid. Your attorney will know how to evaluate your case and use all the relevant information to build a strong defense.
Speak to a Criminal Defense Attorney in Florida Today 
The sooner you get in touch with an attorney, the sooner your attorney can begin the hard work of defending you and building a robust defense strategy to help you get the best outcome possible.
In Florida, the skilled Orlando criminal defense lawyers at Joshi Law Firm, PA, have the background and experience you want on your side. Always ready to fight for you, you are welcome to call Joshi Law Firm, PA, at (407) 661-1109 to discuss your situation during a free initial consultation and get the help you need.