Online Harassment And Cyberbullying Defense In Florida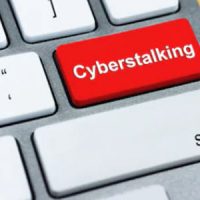 Harassment, stalking, and bullying can carry over into the online realm, and when that happens criminal liability can occur for cyberstalking and cyberbullying. In fact, cyberbullying is a crime in Florida that can lead to consequences for both adults and children.
In recent years, the growing variety of social media and messaging apps used by teenagers and college students have led to increased reports of harassment – or behavior that can be interpreted as harassment.
Harassing and Stalking Penalties Under Florida Law
Harassing online behavior to watch out for, under Florida's stalking statute (Stat. Ann. § 784.048) includes:
Conduct directed at a specific person which causes substantial emotional distress to that person and serves no legitimate purpose.
A verbal or nonverbal threat, including threats delivered by electronic communication or implied by a pattern of conduct, which places the target of the threat in reasonable fear for their safety or the safety of their family members or friends. (For criminal liability to apply, the threat must be made with the "apparent ability" to carry out the threat, but actual intent to execute the threat need not be shown.)
"Cyberstalking" under this statute includes the use of words or images directed at a person, or accessing a person's online accounts or computer equipment without permission, causing emotional distress.
Punishment for harassment through cyberbullying can include up to a year in jail and $1,000.00 in fines for a misdemeanor conviction, or up to 5 years in prison and $5,000.00 in fines if a credible threat is involved leading to a felony conviction.
Florida's Cyberbullying Statute for K-12 Students and Staff
In addition to the law covering stalking and harassment, Florida has a cyberbullying law (Florida Stat. Ann. §1006.147) that applies to online behavior among students and staff at public K-12 educational institutions. This statute addresses a wide range acts involving the use of technology, which can include:
Teasing
Threats
Intimidation
Social exclusion
Stalking
Sexual, religious, or racial harassment
Public or private humiliation
In one extreme case, two Florida 12-year-olds were charged with cyberbullying in the 2018 death of a classmate who committed suicide. Other conduct covered under the cyberbullying law might seem harmless to the students themselves, but can expose them and their parents to legal recriminations.
What to Do When Facing Cyberbullying or Cyberstalking Charges
In Florida, both adults and juveniles are subject to criminal punishment if charged and convicted of a cyberbullying offense. These are serious matters that can lead not only to jail time but lasting damage to your reputation, or your child's reputation.
If you or anyone you know has been accused of cyberbullying, you should speak with an experienced law firm as soon as possible. Your attorney can help you preserve important digital evidence, guide your defense strategy, and tell your side of the story.
Call Us Today to Discuss Your Case
The experienced Orlando stalking lawyers at the Joshi Law Firm, PA are ready to fight for you, your family, and your rights. If you or a family member is facing criminal charges due to online activity and alleged stalking or cyberbullying, contact our office at (407) 661-1109 to set up a consultation, or chat with one of our live 24/7 representatives today.
Resources:
sun-sentinel.com/news/florida/fl-reg-cyberstalking-suicide-students-20180123-story.html
leg.state.fl.us/Statutes/index.cfm?App_mode=Display_Statute&URL=0700-0799/0784/Sections/0784.048.html