Using Consent As A Defensive Strategy To Sex Crime Allegations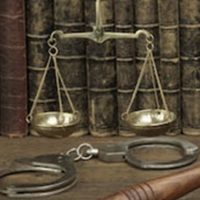 When it comes to intimate sexual acts, consent is a significant factor. And when consent is missing, and unwanted sexual advances and acts are put upon another person, then legal action may be taken against the offending party. For sexual assault and sex crimes like rape, the matter of consent can be what defines guilt or innocence.
If you have been accused of a sex crime in Florida, then connecting with an attorney experienced in defending against such allegations as soon as possible is essential. Your attorney can do many things for you that can help you get through your legal challenge and overcome such a precarious situation. For example, if you work with an attorney early on, your attorney can investigate your case and reach out to the prosecution to stop formal charges from being filed against you or to have charges reduced.
The Orlando sex crime defense attorneys at the Joshi Law Firm, PA, know how serious the allegations of sex crimes can be and also how harsh the criminal penalties are. The legal team at the Joshi Law Firm, PA, offers an aggressive and strategic approach to various criminal charges, including sex crimes in Florida.
Using Consent as a Defensive Strategy to Sex Crime Allegations
For sexual acts, consent happens when two or more parties agree to engage and participate in an encounter. In this way, everyone involved is accepting and open to the activities. In other words, they are willing participants.
There are always two sides to a story, which is never more apparent than in sex crime cases like rape. What one party says may directly contradict the other, making determining if consent existed challenging. Typically, though, if it can be shown that the accusing party was amenable to the activities and that they had the capability at the time of the sex act to give their consent, then this may benefit the accused.
On the other hand, if the accusing party was unable to give consent, as could be the case if they were intoxicated, this may be detrimental to the accused.
Every individual is entitled to defend themselves against criminal accusations, including those of sex crimes. And depending on different aspects of an alleged sex crime taking place, the accused may be able to use the existence of consent as a means to overcome their charges and be successful.
There are caveats to the consent defense strategy that is important to point out. For instance, if a legal adult has sexual relations with a minor, even if the minor consented, then this defense would be invalid.
Speak to a Florida Sex Crime Defense Attorney Today
False accusations of rape and other sex crimes happen. According to a study from the U.S. Department of Justice, Office of Justice Programs, when a metropolitan region of the Mid West was analyzed, as high as 41% of alleged rape cases were concluded to be false.
If you were accused of rape or another sex crime in Florida, call the Joshi Law Firm, PA, to schedule an appointment to meet and discuss your case immediately. The Orlando criminal defense attorneys at Joshi Law Firm, PA, offer free initial consultations. Call today at (407) 661-1109.
Source:
ojp.gov/ncjrs/virtual-library/abstracts/false-rape-allegations