What To Know About Mandatory Minimum Sentences In Florida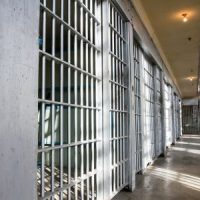 Mandatory minimum sentences in Florida criminal cases include sentences with established timeframes that must be enforced when a defendant is convicted of certain crimes. Once convicted, there is usually no way to avoid the minimum sentence, aside from prosecutorial discretion or appealing the conviction.
Historically, minimum sentences for certain crimes have been used in America since the 1700s, but gained in popularity during the "Drug War" of the 1980s. At that point, the Federal Government and states enacted strict mandatory minimum penalties – particularly for drug offenses. These penalties targeted drug traffickers but also those caught possessing any amount of a drug. (For example, five grams of crack cocaine could lead to a minimum 5 years in prison. Stories are endless involving first-time offenders going to prison because they had a small amount of drugs in their pocket.)
One of the purposes of mandatory minimum sentencing is to apply sentencing guidelines fairly – regardless of race, ethnicity, religion, or other factors. Some argue, on the other hand, that mandatory minimums have disproportionately affected Black communities over the years. Some studies have shown, for example, that prosecutors are more likely to charge Black defendants than White defendants with crimes that have mandatory minimums associated. Further, White defendants may be more likely to receive favorable discretion from the prosecuting agency than those from other backgrounds.
Political issues aside, mandatory minimum sentences remain in place for many crimes in Florida, including non-violent drug offenses.
Mandatory minimums in Florida for possession of certain drugs under Sec. 893.135, Florida Statutes include:
Marijuana (over 25 pounds): 3 years in prison and/or $25,000 in fines;
Cocaine (23-200 grams): 3 years in prison and/or $50,000 in fines;
Methamphetamine (14-28 grams): 3 years in prison and/or $50,000 in fines;
Prescription painkillers (4-14 grams): 3 years in prison and/or $50,000 in fines;
LSD (1-5 grams): 3 years in prison and/or $50,000 in fines;
Minimum sentences are also associated with other felonies in Florida, as described within Sec. 775.087, Florida Statutes.
What to Do if You Have Been Charged with a Crime that Includes Mandatory Minimum Sentences
Mandatory minimums can be associated with both State and Federal criminal charges. In the Orlando area, both State and Federal law enforcement agencies will aggressively prosecute and charge defendants with crimes that include minimum sentences. If this happens to you or someone you know, it is critical to seek skilled legal representation as quickly as possible.
The Orlando Criminal Defense Attorneys at Joshi Law Firm, PA Can Help Build a Defense Strategy When Mandatory Sentences Are Involved
There is no time to waste when mandatory minimums are at play in a criminal case – the stakes are simply too high. The skilled and experienced Florida criminal defense team at Joshi Law Firm, PA, stands ready to tackle your case and fully evaluate all defense options. Contact an Orlando criminal lawyer today for help.
Source:
ussc.gov/sites/default/files/pdf/news/congressional-testimony-and-reports/mandatory-minimum-penalties/20111031-rtc-pdf/Chapter_02.pdf