What To Know About Restitution In Florida Criminal Cases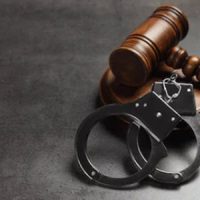 Sentencing in a criminal case is not only about potential jail time. It also involves terms of probation, orders to undergo counseling or other treatment, and payment of statutory fines and court costs.
One other important factor for those convicted of a crime is restitution to victims. This is a separate category of punishment that is addressed during sentencing hearings. Restitution is a monetary punishment that is intended to compensate victims in a criminal case. Upon conviction, under Florida Statutes Sec. 775.089, a court shall order the defendant to make restitution to the victim for:
Damage or loss caused by the defendant's offense (either directly or indirectly); and
Damage or loss related to the defendant's criminal episode.
Restitution is mandatory unless the court finds clear and compelling reasons not to order restitution. Following sentencing, restitution will be included in the terms of probation under Florida Statutes Sec. 948.03. This means that a defendant's failure to pay restitution – or make timely payments – can mean a probation violation and return to court. When restitution is cause for a probation violation, a judge will consider a defendant's financial resources, ability to find work and pay, and other circumstances to determine whether revocation of probation is appropriate.
How is Restitution Calculated in a Florida Criminal Case?
Sometimes, the restitution amount is straightforward. If a defendant threw a brick through a shop owner's window, restitution will cover clean-up costs, cost to replace the window, and any lost business while the store had to close.
In other situations, the calculation can grow more complex and subject to dispute. Unlike fines and court costs, which are amounts set by statutes and local rules, restitution can fluctuate from case to case, and depending on the nature of the crime.
If a defendant's actions caused injury to another person, for example, restitution can potentially include any of the following:
Costs of medical treatment directly associated with the injury;
Costs of therapy and treatment needed to recover from the event;
Lost wages and/or lost potential income for the victim;
Funeral expenses if the victim dies as a result of the defendant's actions.
Before determining restitution amounts in these circumstances, the court must find that the loss or damage in question is causally connected to the defendant's actions, and bears a significant relationship to the offense.
The court can also consider the circumstances and seriousness of the offense, the victim's losses and financial burdens, and anything else that may be considered relevant. However, at this stage the court will not consider a defendant's ability to pay, or whether the victims may be able to recover separately in a civil lawsuit. Restitution is its own category that exists in a legal bubble, so to speak.
The Orlando Criminal Defense Attorneys at Joshi Law Firm, PA Will Fight For Their Clients in Restitution Hearings
Despite a defendant's best efforts and an aggressive case built by their legal defense team, circumstances may lead to conviction. At sentencing, restitution is a critical component and demands a strong and detailed response to the prosecution's arguments for excessive amounts. At Joshi Law Firm, our Orlando criminal attorneys will fight for a client's interests all the way to the end – including the crucial sentencing and restitution hearings. If you have concerns about how restitution might be involved in your case, call our legal team at 407-661-1109, or complete our online case questionnaire today.
Source:
law.cornell.edu/wex/restitution