When Is A Person "Accessory" To A Crime Under Florida Law?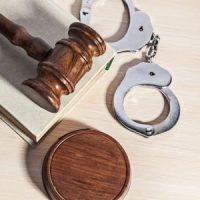 Acting as an accessory to a crime – sometimes known as "aiding and abetting" – is a concept most people are familiar with. Unfortunately, many people can also find themselves acting as an accessory themselves – and facing serious criminal charges as a result.
Florida Statute Sec. 777.03 defines what it means to be an "accessory after the fact" under Florida law. Under the statute, a person can be charged with this offense if:
They knowingly aided or assisted a person in the commission of a third-degree felony either before or after the fact (by helping the offender avoid detection or punishment); and
They were not a husband, wife, parent, child, grandchild, grandparent, brother or sister (either by blood or marriage) of the offender.
The protection for close relatives of an offender disappears if the offense was a first or second-degree felony or a capital felony. Relation to an offender is also not a defense if the offense involves any of the following:
Child abuse
Child neglect
Aggravated child abuse
Manslaughter or murder of a child under the age of 18.
(It may be a defense if the alleged accessory was a victim of domestic violence and under pressure not to alert authorities.)
Some examples of activities that can lead to "accessory after the fact" charges can include:
Lying to police or other investigators before, during, or after the commission of a crime to help the offender avoid detection or arrest;
Allowing an offender to borrow their car or other means of transportation to assist them in the commission of a crime;
Allowing an offender to hide in their home, garage, or other building to avoid being detected by law enforcement;
Helping an offender hide or destroy evidence of a crime;
Helping an offender flee the area through purchase of plane tickets or other methods of long-distance travel.
Criminal Penalties for Accessory After the Fact Charges in Florida
Criminal punishments for those charged with accessory after the fact in Florida will vary depending on the nature of the underlying offense. That is, what the offender did and what the accessory allegedly helped them get away with. When assisting with the commission or cover-up of a felony, the accessory can become a felon themselves. If the principal offense was murder, for example, the accessory faces first-degree felony charges and up to 30 years in prison.
Even if the underlying crime was a third-degree felony, the accessory after the fact can face first-degree misdemeanor charges under Florida Statutes Sec. 775.082 and imprisonment up to 1 year.
The Orlando Criminal Defense Attorneys at Joshi Law Firm, PA Can Defend Your Case When Accessory After the Fact Charges are Involved
Being charged as an accessory to a crime can be a frightening and traumatic experience for those caught up in a bad situation. The penalties for this offense are almost as serious as those for the main offender's crime itself. Whether a prosecutor can convict a defendant of this charge depends on what the person did, what they knew, and what their relationship was to the offender. It is important to remember that victims of domestic violence have defenses available to this charge as well.
The experienced Orlando criminal defense attorneys at Joshi Law Firm will carefully review your case and the facts involved to determine your best course of action. If you have been charged with being an accessory to a crime and want to build a strong defense as soon as possible, call our legal team at 407-661-1109, or complete our online case questionnaire today.
Source:
leg.state.fl.us/statutes/index.cfm?App_mode=Display_Statute&URL=0700-0799/0777/Sections/0777.03.html