What Is Contempt Of Court Under Florida Law?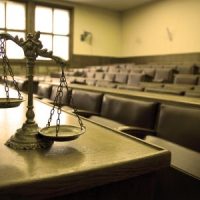 Contempt of court happens when a person refuses to obey any legal order or decree issued by any judge. For example, failure to appear at scheduled hearings, or failures to comply with terms of a court order can lead to a finding of contempt.
Contempt, as defined under Florida law, is "a refusal to obey any legal order, mandate or decree, made or given by any judge relative to any of the business of the court" after the person was given proper notice or warning of the potential consequences for contempt. Essentially, when a person disrespects a judge's command or the court itself, they can be punished for contempt of court.
Judges use contempt of court powers for 2 main purposes:
To force or compel a party to follow an order or behave in a certain manner. This is usually referred to as "civil contempt" and normally punished through fines, reprimands, or other non-criminal penalties.
To punish a party for disobeying orders, with punishments including fines and jail. This is known as "criminal contempt".
To find a person or party in contempt, the court must usually make the following three findings:
A lawful order or obligation was in place for the party to follow;
The party had an ability to comply with the order or behave in a certain manner;
The party willfully failed to comply with the order or obligation.
Contempt of court is generally separated into two categories: Direct Contempt and Indirect Contempt.
Direct Contempt of Court
For direct contempt of court, the contemptible behavior must have occurred in the judge's presence, and the judge can summarily punish the person without taking testimony issuing an order to show cause (for why they should not be held in contempt).  The judge can find the person (also known as the "contemnor") guilty and issue a punishment on the spot. Under Rule 3.830 of the Florida Rules of Criminal Procedure, the judge shall provide a recital of facts upon which the alleged contempt was based, and then provide the contemnor an opportunity to explain themselves and provide any mitigating factors explaining their conduct.
Indirect Contempt of Court
Indirect contempt of court does not occur directly in the presence of a judge or courthouse, but under other circumstances that show an attempt to obstruct or disobey an order of the court. For example, failure to pay a fine that was assessed by the court, failure to meet with a probation officer, or failure to comply with some other condition can lead to a finding of indirect contempt.
Under Rule 3.840 of the Florida Rules of Criminal Procedure, a court must issue an "Order to Show Cause" as to why the offending party should not be held in contempt of court. This would be followed by a motion hearing at which the person can be represented by counsel and provide an explanation for their failure to comply with a previous order. They may also file a Motion to Dismiss the Order to Show Cause, detailing the reasons their efforts to comply were sufficient (or they had a reasonable excuse not to comply with terms of an order).
The Orlando Criminal Defense Attorneys at Joshi Law Firm, PA Can Help You Understand how Contempt Charges Work and How to Defend Against a Contempt of Court Allegation
Of course, the best way to avoid a contempt of court finding by a judge is to avoid behavior that may be considered "contempt". Sometimes an order cannot be complied with for legitimate reasons, however, or a courtroom outburst turns out to be justified and not meant to offend the judge. Whether you have already been found in contempt and want to know how to appeal the ruling, or have an upcoming contempt or show-cause hearing, the experienced Orlando criminal defense attorneys at Joshi Law Firm can guide you through the process. If you want to learn more, call our legal team at 407-661-1109, or complete our online case questionnaire today.
Sources:
casetext.com/rule/florida-court-rules/florida-rules-of-criminal-procedure/criminal-contempt/rule-3840-indirect-criminal-contempt
leg.state.fl.us/statutes/index.cfm?App_mode=Display_Statute&Search_String=&URL=0000-0099/0038/Sections/0038.23.html