Defending A Domestic Violence Charge In Florida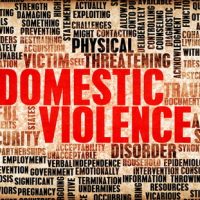 Domestic violence is one of the most common criminal charges in the State of Florida. Annually, over 100,000 domestic violence allegations are reported in Florida, resulting in approximately 60,000 arrests statewide. In Orange County, about 8,000 domestic violence arrests are made each year involving some aspect of alleged domestic violence. "Domestic violence" is a broad term that refers to aggressive behavior perpetrated against another member of the alleged aggressor's household. Domestic violence is not limited to spousal abuse, although that is one form of domestic violence.
Domestic violence charges in Florida refer to a variety of violent, aggressive, or harassing conduct committed against current or former romantic partners, members of the defendant's household (cohabitants), relatives, a co-parent, and others connected by family. Actions that could fall within the domestic violence category include:
Physical abuse (striking, pushing, or throwing objects, for example)
Sexual abuse
Financial abuse or fraud
Psychological and verbal abuse
Neglect
Isolation (preventing the other from leaving the home, contacting friends and family, etc.)
Endangerment (placing a victim in immediate danger of physical harm or death)
Stalking
Criminal trespass
Threats and intimidation
All of these offenses are taken extremely seriously by Orlando area police and prosecutors, and rightfully so. As domestic violence gains more attention in Florida and nationwide, more victims have been encouraged to come out and share their stories.
Holding perpetrators of domestic violence accountable in the criminal justice system is critically important. However, a domestic violence charge can have devastating impacts for those who are falsely accused of this type of crime. A domestic violence charge – even before a conviction – can carry consequences for a person's reputation, employment, and ability to see their children if a child custody matter is pending.
What Are the Penalties for Domestic Violence in Florida?
The penalties for domestic violence charges in Florida can be severe and wide-ranging, including jail time, restraining orders, and large fines. Since domestic violence can include many different offenses, there are a number of different penalties that a person charged with this offense could end up facing.
A domestic violence conviction can follow a defendant for life, potentially affecting:
Their current employment or ability to get certain jobs in the future;
Their child custody rights;
Their immigration status;
Weapon-carry permits and their rights to possess firearms.
At a minimum, any person convicted of domestic violence in Florida who intentionally caused bodily harm to another person will serve at least five days in county jail. Depending on the circumstances, the court can impose a lengthy prison sentence, community service, counseling for drug, alcohol, or anger issues, probation, fines, and other penalties. The severity of the penalties will depend on several factors including the seriousness of the underlying offense and the defendant's criminal history.
What to Do if You Face a Domestic Violence Charge
Even if you believe a domestic violence allegation is based on a misunderstanding or false accusation, law enforcement and prosecutors have jobs to do and can aggressively pursue charges on the offense.
Due to the complex nature of a domestic violence charge and the severe consequences of a conviction, your best course of action is to meet with an experienced Orlando-area domestic violence defense attorney. Our lawyers know the ins and outs of the charges you may face, and how to present the best possible defense. We may also be able to negotiate a lesser charge or even a dismissal, based on the circumstances of your case.
Talk to an Orlando Defense Attorney to Fight Your Domestic Violence Charge
The Orlando domestic violence lawyers at the Joshi Law Firm, PA are ready to fight for you, your family, and your rights. Don't hesitate to reach out to our office for further inquiry or if you would like to set up a consultation.
Resource:
fdle.state.fl.us/FSAC/Data-Statistics/UCR-Domestic-Violence.aspx