Understanding The Drug Court System In Florida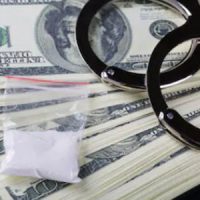 What is "Drug Court"? Drug courts are an alternative to the traditional criminal justice system, providing intensive treatment and intervention instead of imprisonment for certain drug crimes. Florida pioneered the drug court system in the 1980s to address underlying issues behind arrests due to substance abuse. There are now 93 drug courts in Florida, including Adult and Juvenile Drug Court Programs in Orange and Osceola Counties. Orange County also features a Family Dependency Drug Court Program.
Studies have shown that drug court programs across Florida have proven effective in the following areas:
Reducing crime and repeat offenders. Drug courts seek to address the issues that cause an offender to seek substances and violate the law, rather than simply handing out punishments each time they are caught. When individuals get the help they need, they have a chance to get their lives back on track and escape the cycle of repeat drug or alcohol offenses.
Providing better treatment approaches and outcomes. Drug court programs utilize a multidisciplinary approach, meaning that they involve collaboration between judges, probation officers, law enforcement, counselors, and substance abuse treatment professionals. This way, each person's individual issues or method of treatment can be tailored toward their best outcome – instead of simply locking them up in jail for a period of months or years. Drug courts recognize that not all offenders are the same, and some have a likelihood of long-term recovery if given the proper attention and treatment options.
Improving cost effectiveness within the criminal justice system. As opposed to traditional incarceration methods, drug courts can reduce the costly burden of constantly processing low‐level, non‐violent offenders through Florida's court systems, jails, and prisons. While considerable time and effort is involved with the drug court approach, this is less than the overall costs associated with traditional prosecution approaches.
When is Drug Court an Option for Florida Criminal Defendants?
Drug court is not an option for everybody. Generally, only low-level offenders without serious criminal histories are admitted into the program. Florida Statutes Sec. 948.08 outlines the terms of eligibility, requiring also that the defendant have an identifiable substance abuse problem, that they are amenable to treatment, and that the defendant consent to entering the program and acknowledge the responsibilities associated with drug court as an option. Those accused of drug trafficking, or those that have previously rejected drug court (or have been kicked out of the program), do not have the option of the drug court alternative.
Determining whether drug court is a practical alternative to prosecution and incarceration depends on the unique circumstances. It also depends on an individual's personal characteristics. The court will examine the defendant's personal background and even their attitude when assessing for drug court eligibility.
The Orlando Criminal Defense Attorneys at Joshi Law Firm, PA Can Help Determine Whether Drug Court May Be Right for You
If you have been charged with drug possession, you may be eligible for the alternative of drug court treatment under certain circumstances. This can help you avoid jail time while providing a path to treatment and long-term recovery as well. The Florida criminal defense team at Joshi Law Firm, PA, has helped many individuals that have been charged with drug-related crimes while also seeking to recover from addiction. Drug court provides a solution in a number of these cases. To discuss the legal options that may be available to you, call our Orlando criminal lawyer at the Joshi Law Firm, PA today.